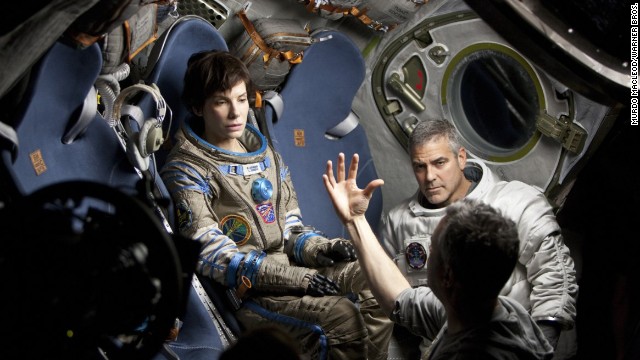 No. 1:
Sandra Bullock's 2013 role in "Gravity" (with George Clooney) came with accolades and a nice paycheck. Forbes estimates the Oscar-nominated feature helped Bullock earn $51 million between June 2013 and June 2014, putting her at the top of
Forbes' list of highest-earning actresses.
Check out the other top earners:
Forbes' highest-paid actresses
STORY HIGHLIGHTS
Forbes estimates Sandra Bullock earned $51 million in the past year
The star tops the magazine's list of highest-paid actresses
Jennifer Lawrence is in second place with $43 million earned
(CNN)
-- It pays to be "America's Sweetheart."
Forbes, which speaks to agents, producers, lawyers and others in the know to come up with its list, believes that Bullock's hefty payday is due to her Oscar-nominated turn in Alfonso Cuaron's blockbuster "Gravity." After its release in the fall of 2013, the sci-fi thriller went on to earn $716 million worldwide.
Coming in second place is Jennifer Lawrence, star of "The Hunger Games" and "X-Men" franchises, who also squeezes in dramas such as "American Hustle" in her downtime. Forbes estimates the young Oscar winner earned $34 million between June 2013 and June 2014.
In third place is Jennifer Aniston, whose $31 million comes from comedies such as "We're the Millers," "Friends" reruns and endorsement deals.